Soft Window Treatments
Utilizing soft window treatments such as drapery, curtains and valances can be an amazing addition to any room. They can add texture, color, privacy, blackout options and full functionality to any window giving you full control over the amount of light filtering into your room and at the same time be the one thing in that room that can create that WOW factor as someone walks in. They can dress up a room or blend in with your existing décor.
Inside Solutions can provide you with an array of options that not only make your room more visually appealing but also accentuate the architecture as well. Taking into consideration your existing décor and color scheme of your room, natural light that's available, and the need for privacy we can help you decide on the appropriate window treatment that suits your needs and stays within your budget.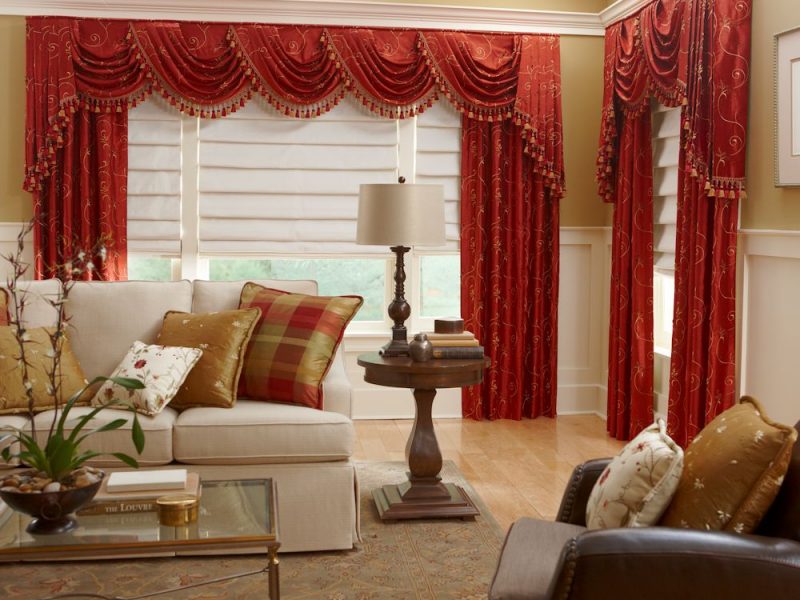 A great alternative to blinds, soft shades not only provide functionality but are an important component in adding color and texture to a room.
Soft Window Treatments Johnson County Kansas City Area
Living in the Midwest can be a challenge with the hot summers and cold winters. If you would like to ensure you have the best available window treatments that not only provide beauty and functionality but also reduce your energy costs, we urge you to contact us. Here at Inside Solutions we are devoted to helping you through that decision making process by deciding the appropriate window treatment for your situation.  We can help you conserve energy, control light and add visual appeal to your rooms with the right window treatments.
Here are just a few reasons you may want to consider soft window treatments for your windows:
Privacy
Soft window treatments such as drapery allow you to control your privacy by the inherent functionality that they provide.
Light Control
The structure and material of the window treatments play a considerable role in deciding how much light can enter your room.
Protection
The appropriate window treatment can block unwanted UV rays that can damage your artwork, floors and even contribute to fading your furniture.
Energy-efficient
Soft window treatments are fantastic insulators for summer or winter